Cargo Management/Cargo Area accessories for 2013 Toyota Avalon
Select Cargo Management/Cargo Area accessory
Cargo Net, Envelope Style
Description:
This convenient cargo net helps keep items from rolling around or tipping over. Specifically designed for your Avalon, the...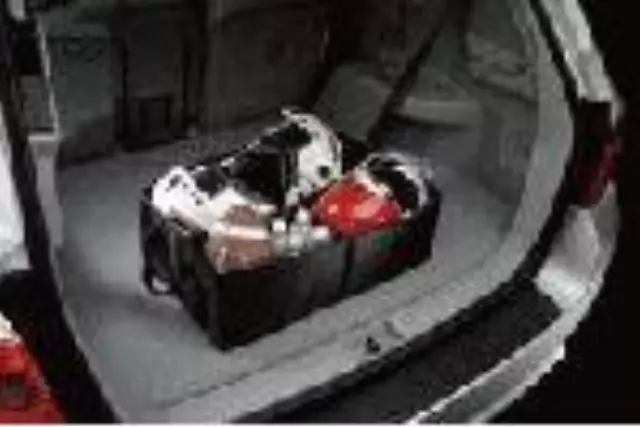 Cargo Tote
Replaces: PTS07-00020-02, PTS07-00040-02
Description:
Versatile cargo tote holds a variety of items and helps keep them in place. Removable divider Panels help hold items upright and...
Fits:
Toyota:

4Runner,
86,
Avalon,
bZ4X,
C-HR,
Camry,
Corolla,
Corolla Cross,
Corolla iM,
Crown,
FJ Cruiser,
GR Corolla,
GR Supra,
GR86,
Grand Highlander,
Highlander,
Land Cruiser,
Matrix,
Mirai,
Prius,
Prius C,
Prius Plug-In,
Prius Prime,
Prius V,
RAV4,
RAV4 Prime,
Sequoia,
Sienna,
Tacoma,
Tundra,
Venza,
Yaris,
Yaris iA
Cargo Tray
Description:
The tough, flexible cargo tray allows you to carry a wide variety of items and helps protect your cargo area carpeting. Made of...
No results found. Here are some helpful search tips:

Search by a part name. Example: water pump.
Be less specific. Example: brake instead of ceramic brake.
Remove information such as make, year or model.
Can't find the part you are looking for? Contact us and we'll find it for you!